Thanks to our friend Donna who brought this up the other day. Here are two apps and a quasi-app our nutrition clients and I use to solidify positive habits.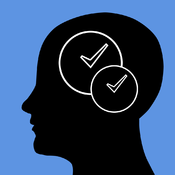 Mind Jogger
https://itunes.apple.com/us/app/mind-jogger/id4098…
Wow – what an ugly interface. Fortunately, you only have to look at it when you set it up. This is the only push notification I allow on my phone. (I will always control my phone; no phone will ever control me.)
Here's an example …
I set up Mind Jogger to remind me to drink more water.
A little side story …
When I was at the MAC, our clients were supposed to have 55-minute sessions. Of course, as an over-deliverer, I gave everyone 60 minutes. (That was in the old days when we somehow thought there was magic in 60 minutes of whatever – as long as it was 60 minutes.)
AND I was fully booked from 9-5.
AND, the men's room was literally as far away from the personal training studio as possible.
Bottom line, I learned NOT to drink water during the day. So now I need Mind Jogger to help me.
So first, I set the total number of reminders per day.
Then I set limits on the hours. You probably don't want reminders going off in the middle of the night. I can even set days for the reminders.
So, in the example on the left, I get six reminders to "Drink Water" between the hours of10 AM and 8 PM.
So now at random times (that's important – as you no doubt remember from Psych class), I get a banner and a beep reminding me to drink water. Handy!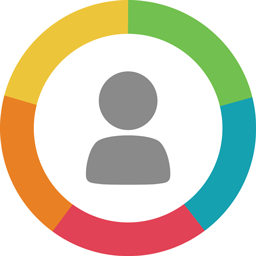 Balanced App
https://apps.apple.com/us/app/balanced/id990154592
I find this elegant in its simplicity. Technically, you don't need this if you're using Mind Jogger, but this is more subtle. Again, I like to limit the push notifications in my life. You could, of course, allow banners, alerts, buzzers, etc. if you want.
I recommend you stay with the free version. It limits you to five items – which is plenty to work on (again, as you recall from Psych class).
As you should know (and if you don't, shame on me), I realized a while ago that my business isn't just nutrition and exercise but changing behavior and instilling positive habits. With that in mind, one of the books I've read recently is Triggers by Marshall Goldsmith, which led me to the site, AskMeEvery.com
You simply fill in questions that you want to ask yourself each day.
It's free if you want your questions through email. If you want texts (my personal preference), it's just $1/month to cover their costs.
Go to the site and open a free account. They give you numerous examples of questions you might want to ask yourself everyday.
Here are few ideas for you:
Did I eat supportively today?
Did I take fish oil today?
Did I take a multivitamin today?
Did I have vegetables with every meal today?
Got it?
Since you can have the reminder question sent at any time of day, you should try different times to see what works best for you.
Here's what I've found …
A morning reminder might serve to get me started off on the right path. In other cases, an afternoon reminder gives me a chance to straighten up. In other other cases, a nighttime reminder gives me the opportunity to reflect on what a great job I did OR what I may need to do differently.
Give one or all of these a try and let me know what you think.
What's Your #1 Question about Nutrition or Fitness?
Just let me know in the comment section below. I'll answer it in a future issue or the newsletter or on Facebook.