Here's what you asked for. [Spoiler Alert: It's nutrition coaching.]
But first …
In last week's survey, everyone (yep, 100.00 %) implied they know exactly what exercises to do.
Really? Funny.
'Cuz I speak at national conventions to rooms full of professional personal trainers who don't know what exercises to give to their clients. Something to think about, huh?
Oh, well – back to what you asked for.
When I asked, "What's your biggest struggle," the vast majority (86%) said:
"I know what to do but I'm not consistent."
Sound familiar?
Consistent Lean Lifestyle habits make all the difference.
And if only you were more consistent about your Lean Lifestyle habits, you could get results like this: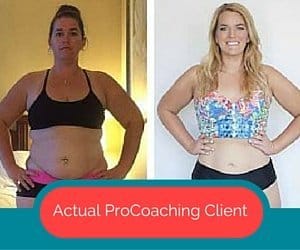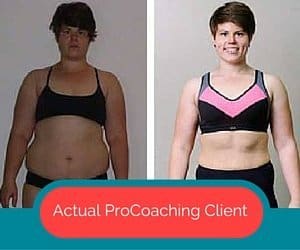 Don't you want real results like this too?
[Duh – of course you do]
The 29again ProCoaching Nutrition Program is coming July 5 – just in time for you to recover from the holiday.